Chapter 6
Ryan: Do I even want to know what you're doing with that container?
Jack: I already told you, son!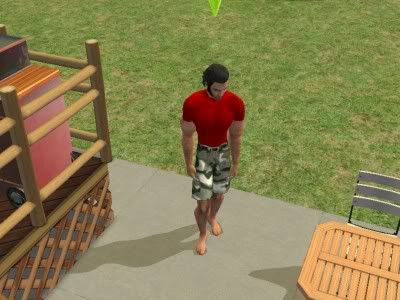 Dad actually left a container of oats outside! Even after I told him time and time again it wouldnt work!
And we waited, in the meantime Me and Dad decided to watch professional wrestling on TV.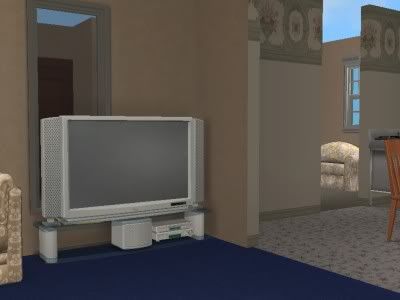 Then Dad switched the TV off.
Ryan: Hey! What gives?!
Jack: Listen!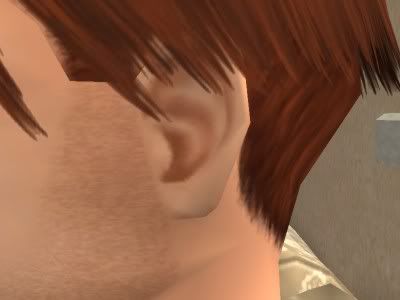 That's when I heard it, the neigh of a horse and the clomping of hooves.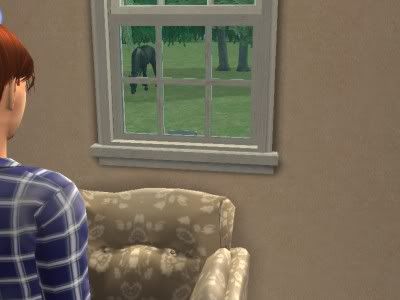 I looked out the window and I couldnt belive it! It was the black stallion!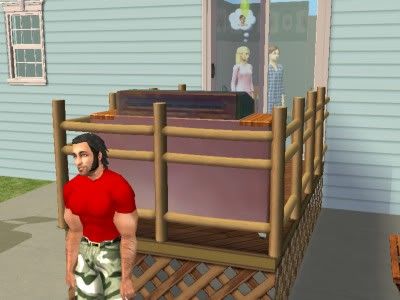 Dad went outside the house and me and my sister just RACED to the sliding door to see what was going to happen.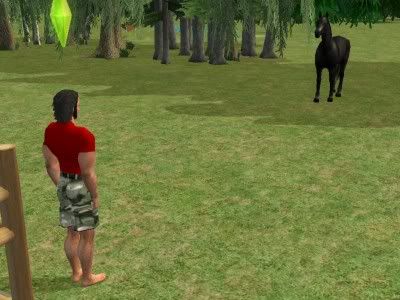 Me and Elizavette watched in amazement as Dad was actually getting close to the horse!
Jack: Easy, boy...I'm not going to hurt you...
He crept closer and closer....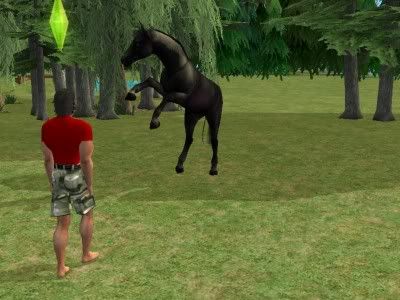 Then Dad got a little too close and the horse freaked and ran off.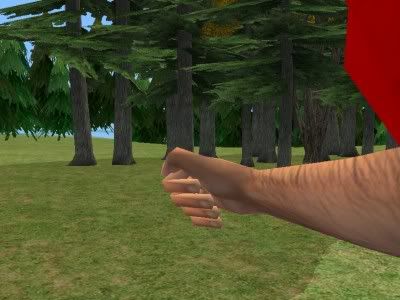 Dad then extended his hand which has a carrot in it.
The horse slowly crept back to my father...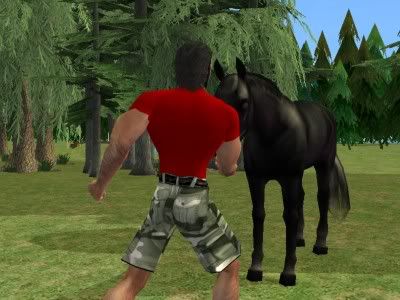 Then I watched in amazement as the wild horse ate the carrot right out of the palm of my Dad's hand!
Me and Eliza were totally stunned.
Ryan: Ho-ly CRAP.
Elizavette: You have GOT to be kidding me.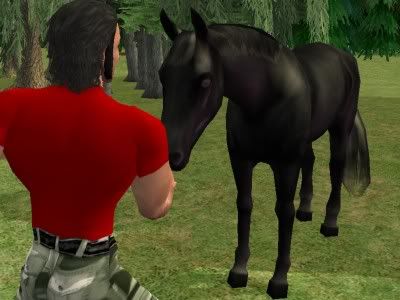 Jack: There's my boy.....my beautiful black stallion......
He was then able to pet the horse gently on the mane...
Dad then backs off and the horse trots back to the forest.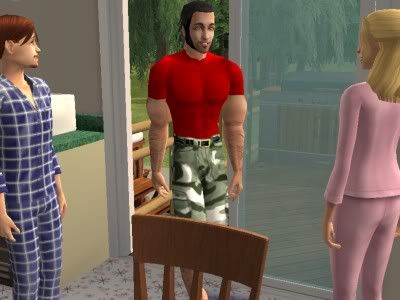 Ryan and Elizavette: HOW THE
HELL
WERE YOU ABLE TO DO THAT?!?!
Jack: I guess I got what it takes to earn a horse's trust...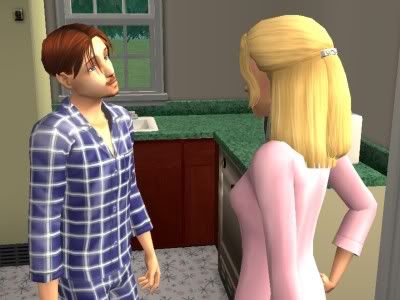 Elizavette: Mabye I'm wrong, mabye dad does know what he's doing.
Ryan: I really hope so.